Join Us This Sunday For Worship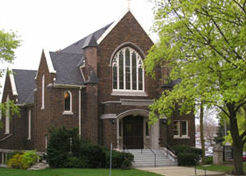 We have moved!
We are now worshiping in our new facility at 47 Onward Ave. in Kitchener.
Education Hour for Children and Adults:
9:45 am (September through May)
Worship Service:
11:00 am  (10:30 am in July and August)
Directions to 47 Onward Ave. Kitchener.
If you have any questions, please call or e-mail our pastor, Scott Brubaker-Zehr.
Vision statement:
An open and welcoming faith community
seeking to live Christ's wisdom and peace in the world.