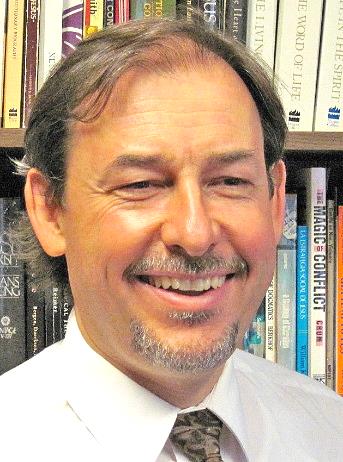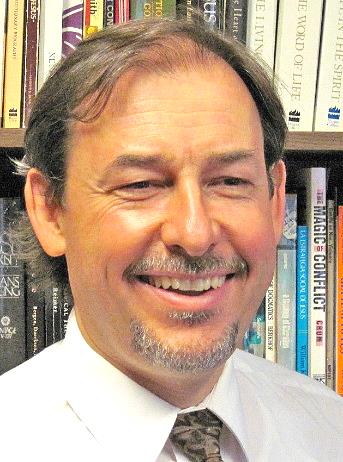 This past summer I was able to attend the Mennonite Church Canada Assembly held in Saskatoon, July 6-10. The big items for discernment were the recommendations coming from two national taskforces: Future Directions and Being a Faithful Church (BFC). These discussions took place in an atmosphere of both joy and sadness. As at all larger church gatherings, I sensed the joy of being together as one people from across the country. The sadness was felt particularly on the first evening when the treasurer reported on a difficult financial situation that had necessitated the letting go of several national staff. Those in attendance were aware of being together at a precarious time of uncertainty and change.
The recommendation from BFC represented the culmination of a nine-year process of discussing principles and practices of Biblical and theological interpretation in hopes of reaching some sort of agreement on the issue of same-sex relationships within the church. The recommendation urged the church to continue to hold to the traditional understanding of marriage as outlined in our Mennonite Confession of Faith, but, at the same time, to "allow space" for congregations who had decided to support and bless same-sex marriages. It was an attempt to name our inability to come to consensus, and to encourage our commitment to remain together even in disagreement. The recommendation elicited a great deal of discussion and diversity of opinion but was ultimately approved by 85% of delegates. My sense is that the lengthy BFC process has helped us to maintain the tension on this issue and to avoid a major split as some other denominations have experienced. However, the story is not yet finished.
The Future Directions recommendation also generated a lot of discussion. I was inspired by the level of investment and commitment displayed across the generations. A good number of young adults spoke publicly from the floor. Essentially, the recommendation is to strengthen the five area churches (Mennonite Church Eastern Canada, Mennonite Church Manitoba, etc.) and to re-structure the national church so that it becomes more an extension of the regions and less an independent entity. Instead of having its own body of delegates drawn from congregations across the country, the national church would be accountable to a smaller group of delegates from the area churches. Area church staff and moderators would bring agenda to national church meetings so that the national church reflects more closely the regional issues rooted in congregations. Each area church would continue to be accountable to its own congregational delegates.
Strengths of the model include less administrative overlap and a greater collaboration among the area churches. Stronger area churches will also mean more resourcing and support for local congregations. The vision is to help local congregations be active in missional ministry in their own settings. Possible weaknesses could include a lower national profile for ecumenical work and an uncertain process for calling and supporting international mission workers. Many questions were raised: Will the area churches be able to work together on a truly national agenda, or will they default to their own regional issues? Will there be sufficient energy and vision for a national agenda? What will happen to international ministry programs? How will the area churches work together with such disparities in membership and financial resources?
Concerns were also expressed from delegates about wanting input into the details of the restructuring proposal. The delegates did not seem content to leave the future direction decisions to a small group of leaders. With such questions and concerns in the air, the recommendation was approved by 95% of votes, with an amendment promising ongoing consultation with area churches and the opportunity for area delegate bodies to vote on a final detailed proposal.
An Interim Council (Transition Team) has been formed to come up with a detailed draft proposal for a new church structure. This team is made up of Calvin Quan, the new moderator of Mennonite Church Canada, along with the five area church moderators. Mr. Quan is a member of the Toronto Chinese Mennonite Church. Our moderator in MCEC is Paul Wideman, a businessman from Community Mennonite Church in Drayton, Ontario. As of October 4, this team has hired Keith Regehr of Kitchener (member of First Mennonite) as the full-time Transition Team Coordinator. Keith will work with area and national church staff, along with area moderators, to draft a new structure and transition strategy for the church. This proposal will be brought to area churches for consultation and final vote within the next couple of years.
These are interesting times to be part of the church! What does all of this mean for us at Rockway? We may not always be aware of the ties we have to other Mennonite congregations across the country, but I think it's important to remember that we're part of a larger body. As Paul says in 1 Corinthians 12, we are bound together in Christ. We are part of one mystical body. The hand can't say to the foot, I don't need you. While perhaps tedious at times, it's part of our witness and ministry to find faithful and effective ways of functioning together. There's a tendency in our society toward atomization and individualism. I believe we're called to resist this in order to be true to our calling as a church.