​A reverent yet relaxed service that includes participation from a wide variety of people, including children and youth.
Our Pastor speaks approximately twice a month. Guests and others from the congregation are also invited to preach.
Children and youth are invited to be full participants in worship and each service includes a children's story time. Music is an important part of our community and we love to sing in four-part harmony.
September to June our worship service runs from 10 to 11 am.  In the summer we meet from 10:30 to 11:30 am.
We have a parent supervised nursery for children aged 6 and under during the service.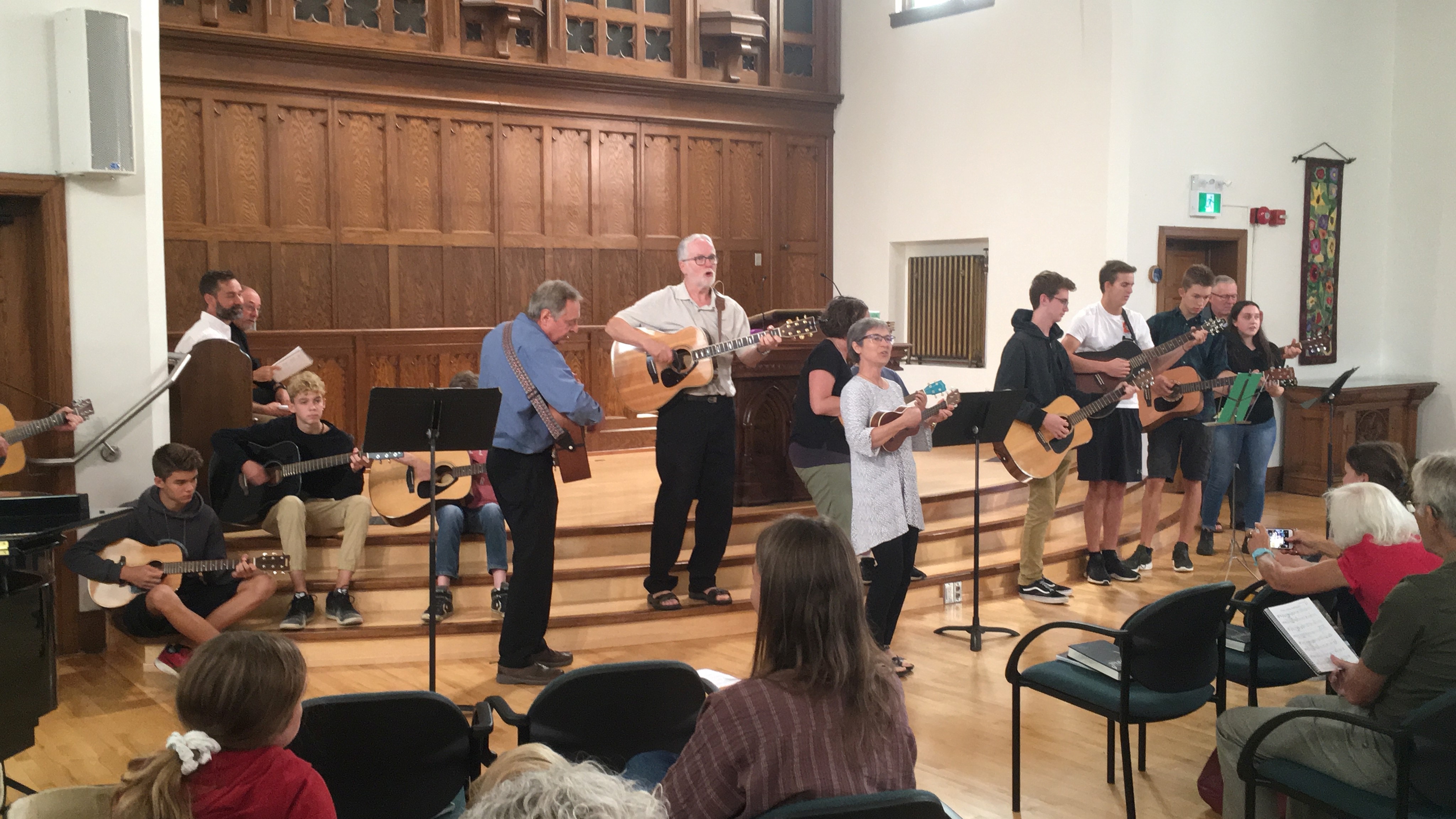 ​We are a congregation that values diversity and we draw inspiration from many sources.
People dress casually and we follow a similar liturgical format each week.
We are a Mennonite church, but you don't have to have a "Mennonite background or history" to join. We come from a variety of backgrounds.
Feel welcome to introduce yourself. We always have a time for this at the beginning of our service.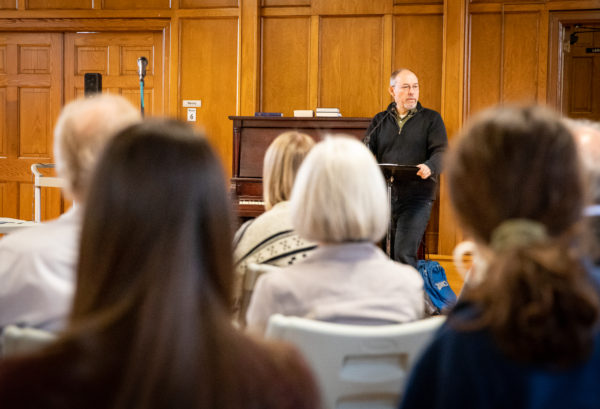 Rockway is known for stimulating presentations and discussions during our education hour from 11 am to noon (September through June).
Adults meet in the sanctuary. Feel free to bring your coffee with you!
We serve fair-trade coffee and tea before worship, available downstairs. You are welcome to bring your cup into the adult education class in the sanctuary.
Note: coffee is usually not available during the summer.
Classes are available for children from the ages of 2 through high school. These classes happen after worship, 11 am to noon. The youth and junior youth meet downstairs and the children's class is upstairs.
We'll be happy to help you find the right place to go.