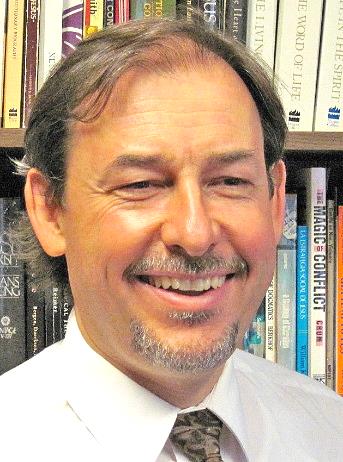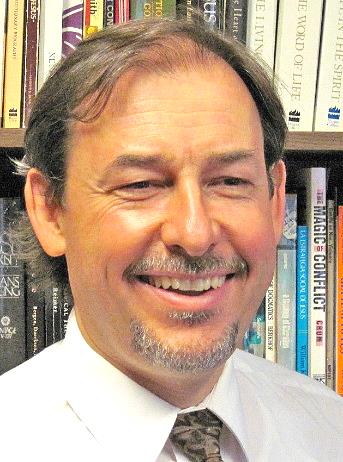 "On the road again!  Just can't wait to get on the road again…" Do you know that song by Willie Nelson? It came to me for some reason as I was sitting down to write this column. It was only ten years ago that we packed our bags and travelled northwest along Weber from our home at Rockway Mennonite Collegiate to arrive here at Zion, just beyond Queen, across the street from the Downtown Community Centre. We've had a good decade of life and ministry here and now it's time to move on. We're on the road again, head-ing back southeast, but this time not quite as far as the collegiate. We'll be making our home on Onward Avenue, just north of Ottawa Street in the King Street East neighourhood. You may have noticed some stories in The Record in early February that reported on the formation of the King East Neighbourhood Association known as KENA. The association has recently been revived with a new board of directors, a website and a Facebook page.  Their website banner features an artist's view of the boulevard on Onward Avenue.  It looks like it could be right in front of our church. You can see it at www.kingeastneighbourhood.ca.
Christian theology is incarnational, which means that God's Spirit makes her home on earth. Geography is therefore important when it comes to Christian life and ministry. The Bible is full of names of places. There is an incarnational concreteness to the stories of God's people. God is revealed and experienced in specific locations like at the Jordan River or on Mount Horeb or in the streets of Rome. God calls us to love and serve real people who live in specific places, and not just "people" in the general sense. All this is to say that our location is significant and that it is part of our calling to become well acquainted with our neighbourhood.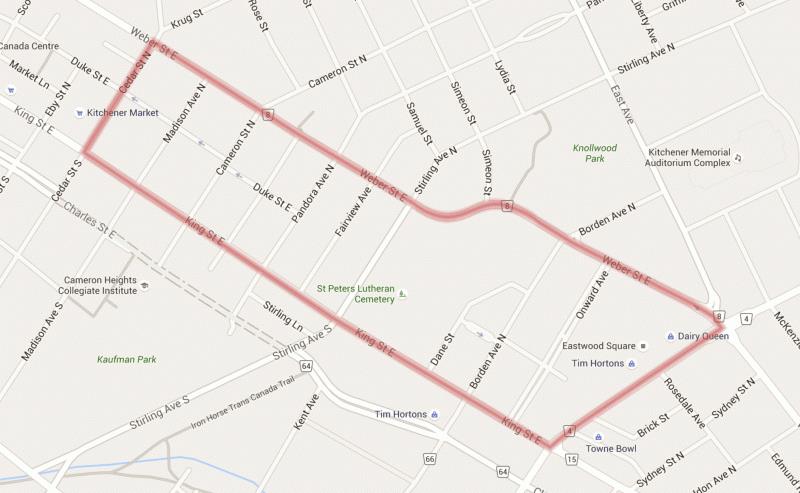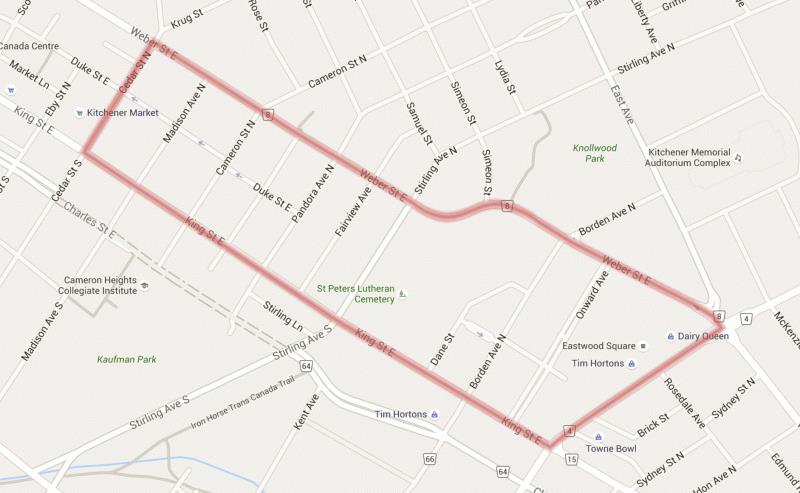 This move is a significant event in the history of our congregation because it is the first time we will own a building. Ownership is not significant in and of itself; however, it does mean that we will likely be settled in our new location for a good long time. It also means that we will be in a position to share our space with others. What sort of presence do we want to have there? If neighbours comment on the new group moving in, what would we want them to think or know or say? My hope is that they will experience us as hospitable, open and interesting. How will we make our presence known? These are some of the questions we hope to discuss in our next informal "visioning" session which is scheduled for Sunday, May 8. On Sunday, May 1, an urban geographer named Warren Stauch will be with us in first hour to speak about the history and character of the neighbourhood and will lead us in a neighbourhood walk following a potluck after church.
We've already had some contact with KENA by offering our building as a meeting space. Their next meeting is scheduled at our church on Saturday, March 19. On Sunday, February 28, from 4-7 pm they closed Duke Street between Pandora and Betzner to launch their first Winter Carnival. People enjoyed some music, hot chocolate and visiting around a fire pit. Good things are already happening in our new neighbourhood. New adventures await us.  – Scott Brubaker-Zehr